About Us
It started out of necessity.
It was 1935, the height of the depression. Elmer "Jack" Wentzel found himself with a problem. Jack had floors to finish and no wax. Big suppliers were cutting back production, limiting supply and driving up prices. With jobs scarce because of the times, Jack wasn't about to lose work. So, being the industrious guy he was, he bought himself a 50 pound block of carnuba wax, melted it in a boiling soapy solution to make an emulsion and added shellac for a high shine. What Jack created was a water based finish that was a distinct improvement over the harsh solvent based finishes of the day.
Before long, word spread to other contractors about Jack's finish and The Dura Wax Company was formed. Soon, Jack was so busy he outgrew the little garage behind his home in Fox Lake.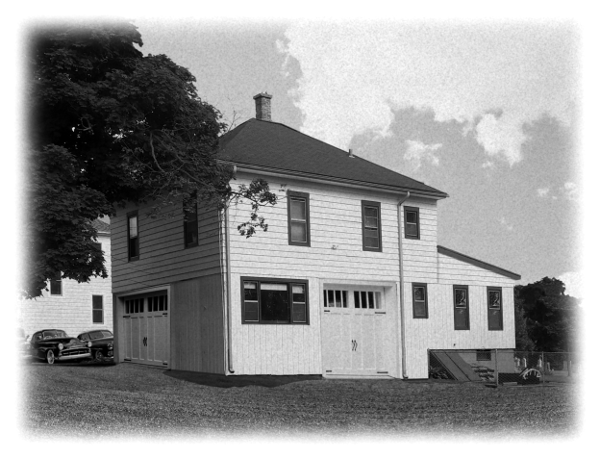 So he moved his business to a building on Volo Village Road in Volo. In the late 40's, Jack was joined by his son, Jack "Jr." In early 1952, Jack Jr. was drafted into the US Army. He served in the Signal Corps Foreign Services from 1952-1956 as a cryptographer in Verdun, France. Jack and his wife moved to Europe to be near Jack Jr. while he served.
After returning from Europe, Jack realized the building in Volo was no longer fitting his needs. So he had a new structure built in McHenry at 412 Main Street. Not long after this, Jack retired and Jack Jr. took over. Jack Jr. had a knack for marketing and built The Dura Wax Company into a national distributor of Jan/San products with postcards, letters and catalogs. He also continued to expand Dura Wax products with new finishes, strippers, carpet cleaning products and all-purpose cleaners.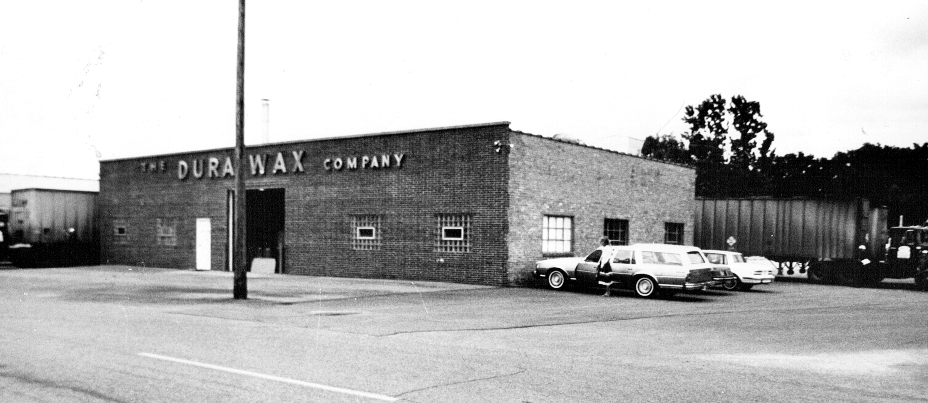 In 1974, Jack Jr. retired and sold The Dura Wax Company to Lyle Davidson, the owner of a large cleaning service company. With his knowledge of the cleaning business, Lyle continued to expand Dura Wax products and market reach. Lyle invented an electric baseboard scrub brush, a precursor to the MotorScrubber. He introduced the annual Dura Wax Buyers Guide catalog, making it easier for customers to purchase. An avid pilot, Lyle was not past hopping in his plane and flying across the country to visit a customer.
In the mid-nineties, Lyle introduced Orange-Aid, a citrus based cleaner that quickly rose to become a top seller and continues to be a top seller today.
As the business expanded, Lyle soon realized the building on Main Street could no longer meet his needs. So he had a new building constructed in Tonyan Business Park at the current location of 4101 W. Albany Street.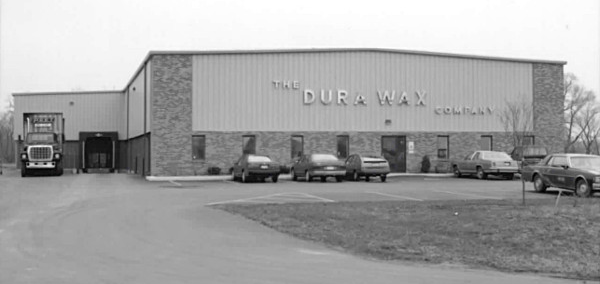 After 25 years, in 1999, Lyle decided it was time to retire and sold the business to current President Brian Schwerman. Brian has extensive experience in this field, having spent his younger years finishing floors and later working in the chemical industry.
Brian, along with his business partner, Mark Chianakas, streamlined processes, increased manufacturing capabilities and brought Dura Wax to where it is today. Like Jack Wentzel before them, they focus on products that work exceptionally while reducing the reliance on harsh chemicals. They introduced the iconic DuraMan symbol, developed the GreenWays line of environmentally friendly products, SchoolHouse Shine floor finish for high traffic floors and Perox-C, the hydrogen peroxide based cleaner that has become The Dura Wax Company's #1 cleaner.

Professionals have come to know and trust The Dura Wax Company and its products; commercial janitorial supplies, equipment, floor and carpet cleaning supplies. They know that by working with the manufacturer they get expert advice on selecting and using;
• Floor finishes
• Floor strippers and cleaners
• Floor and concrete sealers
• Salt and scum removers
• All Purpose Cleaners and Degreasers
• Bathroom and Restroom Cleaning
• Floor Machines and automatic scrubbers.
Order online or give us a call for the supplies you need. If you're nearby save on shipping and we'll have your order ready to be picked up at our location in McHenry, IL. The Dura Wax Company. We Fight Dirty!™... so you really shine!
Why Dura Wax?
We Make What We Sell. We Know What We Sell.

Unlike big box stores or distributors, we manufacture, in-house, a complete line of floor care products including: floor finishes and strippers, tile floor and concrete sealers and salt and scum removers.
Because we make our own liquids, we know what is in them. We know what works, what doesn't and, most importantly, why.
Along with our liquids, we support you with a complete line of janitorial equipment from floor machines, automatic strippers, vacuums, dispensers, buckets and carts.
At Dura Wax, we understand your day can entail a variety of cleaning challenges, so we also carry a full line of cleaning supplies such as mops, scrub brushes, dusting cloths, window cleaning supplies, general cleaners and disinfectants, bowl cleaners and restroom supplies.
Protecting the Environment

At Dura Wax, we don't like producing harsh chemicals any more than you like using them. That is why we produce and sell "eco friendly" products and technology such as:
Water-based finishes and cleaning products.
Sustainable cotton mop heads.
Microfiber mops.
Green Certified floor care chemicals.
Propellant-free cleaners.
VOC compliant urinal deodorizers.
The Dura Wax Company has earned the U.S. Environmental Protection Agency's Design for the Environment (DfE) label by meeting the rigorous criteria of the DfE program.
Knowledgeable
Want to know why there are streaks in your floor finish? We can help you with that!
Our experienced, knowledgeable customer service representatives know our products and can give you expert advice on how to clean, strip and seal dirty, worn or yellowed floors.
The Dura Wax Company. We Fight Dirty!

TM

...so you clean easier.